What Does A Funeral Home Do?
By: Tom Harries
Mar 12, 2022 | End-of-life Logistics
5 min read
A good funeral home can make a very stressful and emotional time much easier. When it comes to funeral planning, choosing a funeral home is an important decision.
This article explains what a funeral home does and the different services they offer. It also gives you the tools to evaluate which funeral home is right for you when it comes to making your funeral plans.
What Does A Funeral Home Do?
A funeral home provides a place for families and friends to make funeral arrangements for a loved one who has passed. A funeral home's funeral directors work with families to coordinate any services they wish to have to view or honor their loved one.
Some people choose to make many of the arrangements for their own funeral in advance. This has many benefits, including reducing the financial and emotional burden on family and friends at a later date. People typically do this by buying a prepaid funeral plan. This is also done with the assistance of a funeral home.
What Is A Funeral Service?
A funeral service is an event that happens before burial or cremation, typically with the body present. Services usually take place in a funeral home or in a religious setting. This is an opportunity for family and friends to view their loved one, as well as to share memories and photos from their life.
Behind the scenes, a funeral director ensures the service goes according to the family's wishes. An officiant is typically used to provide a structure to the funeral service, such as providing a space for open sharing or a eulogy. 
Similar events that take place at a later date without the body present are called memorial services. These services sometimes take place with an urn present. Memorial services may take place shortly after passing, as is often the case when an alternative to traditional burial and cremation is chosen. They may also take place a long distance into the future.
Why Have A Funeral?
A funeral is a time to gather with family members and friends to mourn and remember a loved one. They may be important to a family for closure purposes. Viewing a loved one before burial or cremation may help an individual recognize and process the situation.
In many cases it is a family tradition to have a funeral service. Funerals are also an important part of the culture or faith of many different communities.
Typical Services That Funeral Homes Offer
Typical funeral home services include:
Providing facilities for the funeral or memorial service
Cremation and burial arrangements
Embalming, dressing and casketing
Arranging special requests
Ordering floral tributes on behalf of family and friends
Arranging transportation for funeral and graveside services
Making arrangements for transfer of remains 
Coordinating with places like cemeteries and churches
Creating and filing necessary paperwork
Providing information to family and friends
Placing obituaries
Understanding Services And Their Costs
It is important to understand the extent and limits of the services that will be provided. Funeral costs can be high - the average funeral in the US costs more than $7,000. To save money, you can organize certain elements of the funeral for yourself. Some funeral elements can also be arranged with external providers, which may be more cost-effective and reduce funeral home costs.
Types Of Paperwork A Funeral Home Will Require
Funeral homes will help to create and file the paperwork necessary for the funeral arrangements. Paperwork might include:
Authorization for embalming (if selected)
Authorization for disposition
Working copies of death certificate
Personal effects inventory
Statement of goods and services (a contract)
Body release consent form (required in certain states, eg California)
How To Save Costs On Funeral Home Services
You do not need to select the full package of funeral home offerings. You may decide to do some things yourself or to select other providers. This can help to save money during an often expensive process.
One way to save costs is by purchasing a casket or urn from somewhere other than the funeral home. Your funeral home will be able to give you a variety of options to suit your needs. There will however usually be a lower cost option available elsewhere. Selecting and buying a casket or urn can be a simple online process.
Another option to keep expenses down is for a family to undertake certain tasks themselves. Some families choose to hold a funeral service or memorial service at home.
One of the biggest impacts on funeral costs is choice of funeral type. The most cost effective options are direct cremation and immediate burial, which are simpler processes that do without some of the more traditional elements of a funeral. Immediate burial takes place within just a few days of a person passing, and therefore saves costs on services such as embalming.
How To Evaluate The Right Funeral Home For Your Service
There are a number of things to consider when choosing a funeral home. Some of the most important considerations include the distance from the place of passing and the cost of services compared to other funeral homes. It is also important to check that a funeral home provides the offerings you have in mind. For example you may wish to check whether there are eco-friendly options available.
Online reviews are the most commonly used evaluation method, along with word of mouth. You should also consider having an initial discussion with several funeral homes before choosing one.
What Alternative Services Do Funeral Homes Offer?
Funeral home arrangements extend beyond the core services described above. Alternative services can include catering for a funeral reception, personalized decor for funeral services, and web-casting for remote family and friends to attend funerals and memorials. Funeral homes can also help with coordinating additional services for military veterans.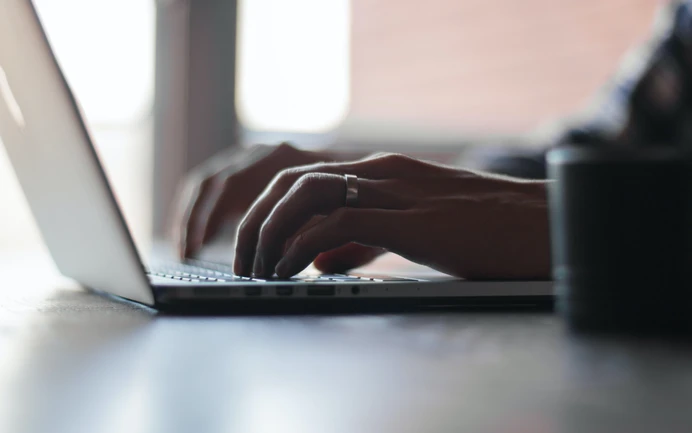 Services do not all center around the time of passing itself. Some funeral homes will provide education on end-of-life planning for the future, and many offer grief support services for after a passing has occurred. 
Explore
At Earth, we specialize in soil transformation, a sustainable alternative to traditional burial and cremation.
Also known as natural organic reduction or human composting, soil transformation involves the gentle transformation of a body into nutrient-rich soil. Families choose how much soil they'd like returned — to scatter or plant — with the remainder sent to local conservation sites for land restoration purposes.
We are a registered funeral home with a collective four decades of experience guiding families through their end-of-life arrangements. We have a different approach to the traditional funeral industry — yet we have the exact same professional licenses and are regularly inspected by state regulators.
The Earth Package takes place in the days immediately following the passing and without a viewing or funeral service beforehand. A lot of our families will opt for a personalized memorial service after the soil transformation process.
If you are interested to learn more, you can read about our services or get an instant online quote.