Human composting services in Saddlebrooke, AZ
Earth provides human composting services to Saddlebrooke, AZ residents. We gently transform bodies into nutrient-rich soil.
Instant online price
Saddlebrooke human composting
Human composting is an environmentally-friendly alternative to cremation and traditional burial. The process is sometimes referred to as body composting, natural organic reduction or soil transformation. Over a 45-day process, a body is gently transformed into nutrient-rich soil.
Families choose how much soil they'd like returned - to scatter or plant - and the remainder is sent to local conservation sites where it's used for land restoration projects, such as reforestation and growing trees.
Human composting is for nature lovers, conservationists, and for those of us who want to protect the planet for future generations. Whether you need our services now, or you're planning for the future, Earth is here to help Saddlebrooke residents.
Learn more about human composting, the process, and the environmental benefits

Saddlebrooke body composting funeral alternative
Carbon neutral
Our process is net carbon neutral versus the 535 lbs of CO2 produced by the average cremation (equivalent to a 600+ mile car journey).
Online convenience
Make arrangements in less than 15 minutes, manage everything online with the Earth Portal, and share obituaries with family and friends.
Exceptional care
Our care team is available 24 hours a day, 7 days a week. We update you at each stage of the process via email and our online Portal.
State-of-the-art facilities
We own and operate the world's most advanced human composting facilities. Designed in conjunction with leading sustainable architects, our facilities use 100% renewable energy and provide a calm and tranquil setting for the soil transformation process.
Tour our facility online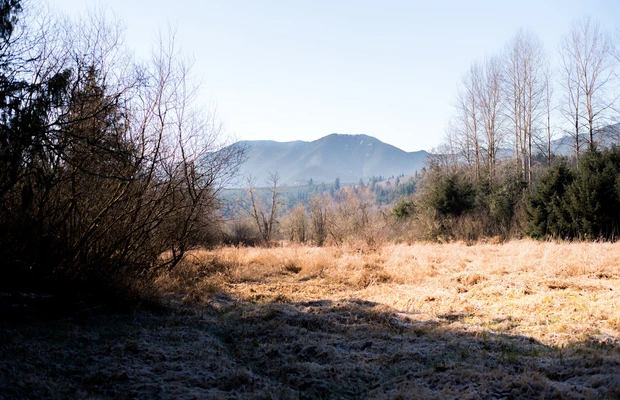 Unique final resting places
Each human composting process produces an approximate cubic yard of soil. Choose how much soil you'd like returned and send the remaining soil to our local conservation sites for land restoration projects. This makes human composting the most meaningful way to become a tree after death.
Tour our land online
The Earth Package
The Earth Package gently transforms you or a loved one into nutrient-rich soil. The soil is then used to grow trees, restoring and protecting land for future generations.
Our package includes everything you need:
An Earth soil transformation

The soil returned to your family

5 Impact Trees planted by One Tree Planted

Access to the Earth Family Portal

An experienced team to guide you through the process
Get an instant price for Saddlebrooke
Local Saddlebrooke information
Nearest facility
Earth | PNW
4620 B St NW, Suite 102, Auburn, WA, 98001
We own and operate the world's most advanced human composting facility.
For your convenience, you can make arrangements online or over the phone.
We return your loved one's soil via USPS and notify you when your soil is ready.
Death certificates in Saddlebrooke
You can order your death certificates via Pinal County Vital Records.
Visit their website for up to date opening hours.
Pinal County Office of the Medical Examiner
The medical examiner investigates all sudden or unexpected deaths in Saddlebrooke. If your loved one is at the Pinal County Office of the Medical Examiner, we will help you navigate their paperwork.
More information can be found on their website.