Green Funerals: What Does It Mean To Recompose Your Body?
By: Team Earth
May 25, 2022 | Green Funeral Practice
3 min read
Funeral terminology can be confusing, with different names often being used for the same or similar processes. The rise of green funeral options in recent years has been a hugely positive development, making appealing and eco-friendly choices possible for millions of people. This increase in green options has however come with a host of new terms for people to understand.
This article looks at human composting, explaining the most common terminology, what the body composting process involves, and why it is a really meaningful and appealing funeral choice for many individuals and their families.
What does it mean to recompose your body?
One term that many people looking at environmentally-friendly funerals will likely have come across is 'recompose' or 'recomposition'. This is one of the more common terms for human composting.
Human composting, an eco-friendly alternative to cremation and burial, is known by a number of names. These include 'terramation', 'recompose', 'body composting', and the technical term that is used in legislation - 'natural organic reduction'. At Earth, we call our proprietary human composting process 'soil transformation'.
While different human composting providers in the US tend to favor a specific term to describe their services, these varying labels all denote the same underlying process and principles. Recompose human composting, like the other terms, therefore describes the gentle transformation of a human body into soil.
So, what is human composting?
Human composting is an environmentally-friendly funeral choice that has been growing in popularity and awareness over recent years. The process recreates conditions found in the natural world to gently turn a body into healthy, nutrient-rich soil. From Seattle to San Francisco, human composting is now legal in various parts of the US, with several states also currently considering legislation.
At Earth, our process carefully balances carbon, nitrogen, water and oxygen, while optimizing temperature and moisture. This allows naturally occurring microbes and beneficial bacteria to transform the body on a molecular level. This process takes place in a purpose-built vessel, where the body is placed alongside organic materials including wildflowers, woodchip and mulch. At the end of the process there is a cubic yard of healthy, nutrient-dense soil which is perfect for use on conservation projects or for nurturing flowers and plants in memory of a loved one. You can read in more detail about Earth's proprietary human composting process here.
Human composting is an attractive choice for anyone concerned about the environment because the process is carbon neutral and the healthy soil output can be used for important land restoration work. It's also hugely appealing to nature lovers who find peace in the idea of a final resting place that is naturally beautiful and who see beauty in the idea of a return to the earth.
How does recompose human composting work?
How much does recompose cost?
Human composting services range in cost from just under $5,000 up to $7,000. The cost is influenced by factors such as location and choice of provider. Prices also vary based on what's included in the package. It's important to check what is and isn't included before comparing prices, as is the case with any form of funeral services.
Earth's soil transformation services come in at a more cost-effective level than other human composting providers, with prices starting from $4,950. The Earth Package includes everything a family needs.
Where is human composting legal?
If you want to recompose your body, you will need to check the legal status in your state (or neighboring states, if transportation is possible). The situation varies across the country in terms of legality and availability. Seattle residents, for example, are well served, with Washington the first state to legalize the process back in 2019, but many people in the US will need to wait for the laws to change in their state.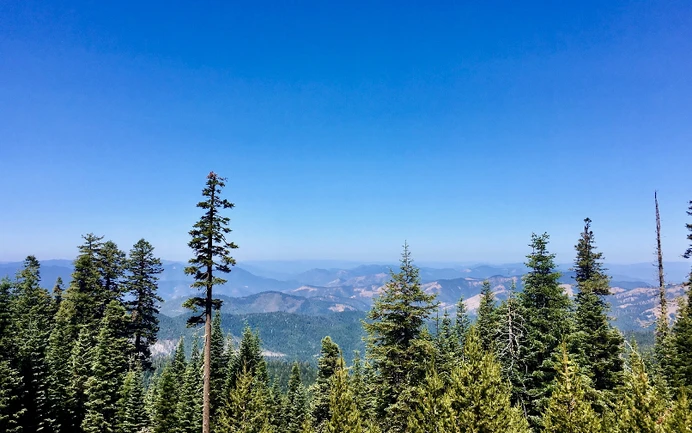 Human composting is legal in Washington, Oregon, Colorado, Vermont, California and New York. Use our legislation tracker to check the human composting laws in each state in the US.
How can you choose human composting?
Whether your need is immediate or imminent, or you are simply planning ahead for the future, making funeral arrangements with Earth is a quick and simple process. Arrangements can be made in under 15 minutes, and everything can be managed online.
If you like the idea of returning home to nature, read more about the Earth soil transformation process, get an instant online quote, or speak to a member of our care team.