Advantages Of Planning A Funeral Online
By: Tom Harries
Mar 23, 2022 | Online Funeral Planning
5 min read
Incorporating virtual or digital elements into your funeral plans can be advantageous for both the planners and the service attendees.
Nowadays you can make all of your funeral arrangements online should you wish. You can also host an online funeral or memorial service so that any friends and family members who are unable to attend in person can join the event.
Online services are appealing because they are simple, convenient, and often more cost-effective, and they don't require a trip to a funeral home.
This article looks at why you should consider introducing an online element to your funeral plans, how to plan online and how to host a virtual service including virtual funeral ideas. 
How Do I Plan A Funeral Online?
Planning a funeral online brings with it the advantages of simplicity and convenience. These benefits mean that there isn't much that needs to be known in advance of getting started.
The most important thing is to find a good provider. There is then no specific knowledge needed about the funeral planning process, as the provider will help guide you through the process.
A good, tech-enabled funeral provider will make the process easy and understandable. Beyond knowing general preferences and having access to basic personal details about your loved one, no advance preparation is needed. Good online planning services are transparent, meaning you know exactly what is happening through the process and how much it will cost. 
Even traditional funeral directors increasingly offer a virtual element to their services. A funeral home virtual tour might be one of these elements and another can be a streaming service to have others attend a funeral or memorial service virtually.
How Do I Calculate Costs Of A Virtual Funeral Service?
The best platforms will enable you to get an accurate quote via a simple and quick process that asks you questions about your requirements. The price quoted will then be based on your exact needs.
Funeral homes should also have a general price list published online, so even those without online quoting tools will be able to provide you with indicative costs.
Who Do You Work With When You Plan A Funeral Online?
When you are planning a funeral online you are still working with a funeral director. Their role, while more behind the scenes than when dealing in person with a funeral home, is just as important.
Choosing to plan online does not mean that you are not using experts. In many cases you will have access to best-in-class funeral directors coming from those more traditional roles. An added benefit is their greater availability through the digital platform.
Holding A Virtual Funeral Service
A virtual funeral service is a service that is wholly or partly streamed online for virtual attendees.
It could be that the entire service is virtual, with no in-person attendees or with just a small number of people in the same venue. Alternatively the virtual element could be far more restricted, consisting of a conventional in-person service which is live-streamed or filmed for any guests who would like to watch online.
These services are growing in popularity and setting them up is easier than ever before.
Why Would I Hold A Funeral Service Online?
There are many reasons why you might want to hold a funeral or memorial service online. The underlying reason is usually availability — making the service available to more people. 
The reasons why an in-person service may be difficult or impossible for certain people to attend vary. People may be constrained by geographical location, travel difficulties, safety concerns or even something like the capacity of the venue. These issues have been particularly true during the COVID-19 pandemic.
Having a virtual element to a service will make it easier for people to participate and feel connected to an important event.
How To Plan A Virtual Funeral
The first step is to decide whether the whole event will be virtual or whether there will simply be an option for virtual attendance. This decision will affect how the event is planned.
Another factor that will affect planning needs is whether the service is a traditional funeral service with the body present, a memorial service without the body, or a more general celebration of life service. Some virtual services may amount to little more than a video call between family and friends consisting perhaps of speeches, readings and discussion. Others prefer traditional services with a virtual viewing as a possibility.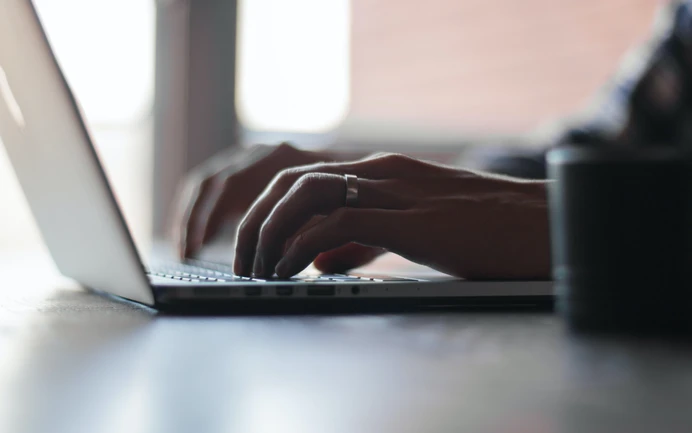 If you wish to opt for a virtual element to a funeral or memorial service, you should speak with your funeral home or provider to see how they can support you. 
You will require some form of filming technology, a streaming or video call platform and some way of issuing a virtual funeral invite (which could be as simple as a link in an email). You may also need to adapt some elements of the service for virtual optimization, for example if there is some form of photo display or by providing some form of virtual funeral guest book.
Benefits Of Virtual Funeral Planning
Simplicity - a good online provider will help you through the process efficiently and transparently
Convenience - there is no need for in-person visits to a funeral home and the process can be sorted at any time from any location
Transparency - it is often easier to compare prices and services online
Benefits Of A Virtual Funeral Service
Convenience - guests are able to attend from anywhere, as long as they have a smartphone or other internet-enabled device
Safety - guests who are ill or concerned about illness need not worry about attending in person
Inclusivity - all those who would otherwise have struggled to attend in person have a greater opportunity to attend
Cost-effectiveness - virtual services help save on costs like transport and venue hire
Explore
At Earth, we specialize in soil transformation, an environmentally-friendly alternative to burial and cremation. 
Our whole process can be organized online. Everything you need to know about our services and our pricing can be found on our website. Our team consists of best-in-class funeral directors who are here to help you at every stage of the process.
With our industry leading online experience, you can make arrangements in less than 15 minutes from anywhere. You can customize your Earth package, order death certificates, and choose whether to pay upfront or in monthly installments. All paperwork can be completed and signed online, and real-time updates are provided through our portal and via email. 
Included in our service is an online memorial page, where obituaries, memories and photos can be shared. Through this page, friends and family can plant a tree in memory of their loved one and support reforestation efforts.
Read about our services or get an instant online quote.